Qarrtsiluni
Performance cycle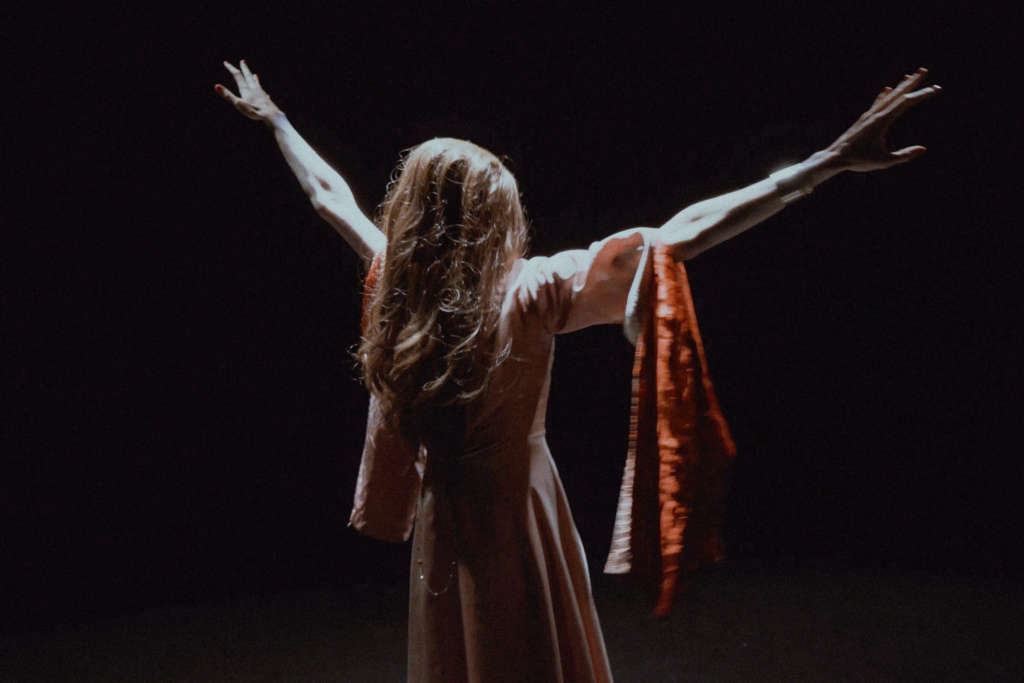 content
Qarrtsiluni is a word in the Inuit language that means « sitting together in the dark, waiting for something to happen, in the strange calm that precedes an important event. »
Qarrtsiluni is a project of short solos linking a performer with a mythical female figure. Dialogue. Encounter. Each figure carries within her a particular relationship to identity, to difference - a rejection of conformism.
Qarrtsiluni are nocturnal portraits, each presence revealing itself as close as possible to the spectator, seated together in semi-darkness, around the small space where the intimate ritual takes place.
Each performer summons the voice. The voice as a movement of the body. The voice as opposed to the power of speech. Language of sensation. Words as living matter ; singing. « In song, the human voice gives us to hear what in the body is a field of immanence infinitely larger than what is perceived, palpable, visible » (A. Dufourmantelle).
And then masks and make-up which deposit on the body a whole enigmatic, encrypted, secret language, which make of this body a fragment of imaginary space calling for the deaf power of the sacred and the vivacity of desire.
Each solo is autonomous, has its own existence, and can be played in all sorts of places.
Credits
Conception : Hélène Rocheteau
Created with the performers : Olivier Normand, Alma Palacios, Hélène Rocheteau
Light design : Grégoire Orio
Duration: Each solo: 20 minutes
Production: La Belle Orange
Partners: Emmetrop Bourges, Château de Monthelon (Montreal), Le Plongeoir Lyon, le Vent des Signes - Toulouse
With the support of Danse Dense - Accompanying pole for choreographic emergence and l'Onda - National Office of Artistic Diffusion.
Dates
Solo Hélène Rocheteau (first version) :
Le Regard du Cygne Paris - Festival Les Incandescences - April 4 and 5, 2019
Solos Alma Palacios / Olivier Normand / Hélène Rocheteau (first versions) :
Le Point Ephémère Paris - Jerk Off Festival - September 11, 2019
Emmetrop Bourges - September 19, 2019
Solo Hélène Rocheteau :
Le Vent des Signes Toulouse - Carte blanche à Sylvain Huc - Octobre 9, 2020