Hélène Rocheteau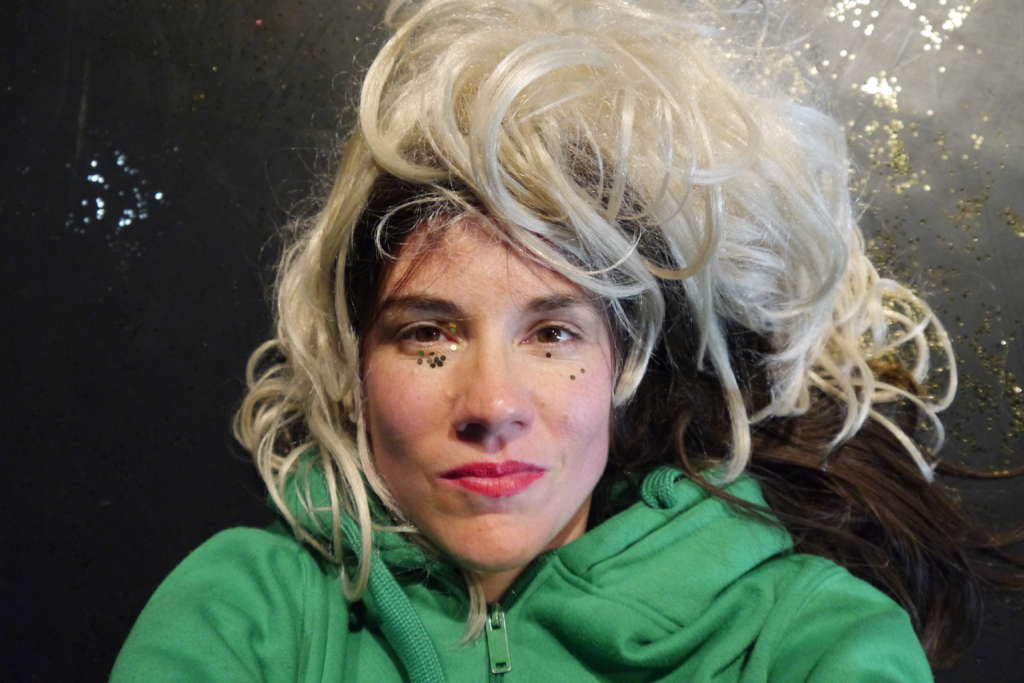 After training in dance and theatre at the François Rabelais University in Tours and through various workshops and meetings, Hélène Rocheteau has been collaborating as a performer with Magali Milian and Romuald Luydlin – La Zampa company – (from 2002 to 2009), Arnaud Pirault – Groupenfonction company (from 2008 to 2012), Matthieu Hocquemiller, Lucie Eidenbenz…
In 2006, she discovered butô, a striking practice in her career, and trained with Ko Muroboshi, Sumako Koseki and Cécile Loyer. In 2011 she has an important meeting with the director Philippe Grandrieux and participates in two films and two performances of the Unrest trilogy until 2015. She participates in several projects of the video collective le petit cowboy in Toulouse between 2009 and 2014.
Also an actress, she trained for a year at the Ecole du Jeu in Paris (« Learning through the body ») with Delphine Eliet, and worked with directors Bastien Crinon, Pauline Laidet, Thomas Fourneau.
In 2012 she creates her first piece : Blast, a duet with the drummer-composer J.B Geoffroy. Following a research laboratory – Body and Image -, the triptych La Nuit Manquante is built, with a solo, a duet, then a piece for four dancers between 2015 and 2017. The collaboration continues with the musician J.B Geoffroy, joined by Jérôme Vassereau (his duo from the group Pneu) on the third part. In 2019 she initiates the Qarrtsiluni project. It is a project of short solos linking a performer with a mythical female figure, in a device where a great closeness with the spectators is played.
Since 2014 she has been working assiduously with the video artist Grégoire Orio on projects that combine dance, music and video. He develops a video work about La Nuit Manquante and she collaborates to films he makes, around musical projects for Saåad, La Féline, Autrenoir, Vacarme. He also creates the light for his pieces since La Nuit Manquante II. Hélène Rocheteau is part of the artist support bureau La Belle Orange, which brings together several choreographers in Tours.